Institutional Crypto Custody Made Safer, Faster & Easier
Bitpanda Custody is an FCA-registered, insured, DeFi ready crypto custody platform offering segregated wallets for institutional investors, service providers, token issuers, and corporate treasuries.
Bitpanda Custody only serves clients who have professional experience in matters relating to qualifying cryptoassets. Bitpanda Custody does not serve retail customers and persons who do not have professional experience in matters relating to qualifying cryptoassets.
Highlights
Registered cryptoassets firm with the UK Financial Conduct Authority
Insured crypto custody provided by Marsh
Create unlimited

segregated wallets that your customers and investors can verify on-chain

Control which protocols and liquidity pools your traders can access with our DeFi Firewall with our institutional grade MetaMask extension
Set rules based thresholds with Multisig
Make compliance easier with built in KYT & KYC controls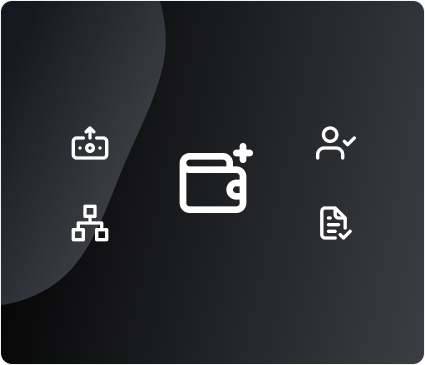 Deposit & Withdrawal Hot Wallets
Autom

ate

customer

wallet

creation

with

unlimited

sub

-

wal

lets

,

receive

web

hook

call

backs

,

and

provide

visible

transparency

to

never

have

to

comm

ingle

or

re-hypothecate

crypto

assets

.

Store any erc20 or EVM compatible tokens in a single sub-wallet per customer using our Hierarchical Deterministic Wallet technology
Provide your customers with the comfort of fully insured secure low-latency wallets.
Increase customer retention by offering savings and yield generating products. Automatically sweep cryptoassets to these yield bearing accounts
Minimise exposure to suspicious transactions and easily monitor thousands of customer transactions for AML compliance with built-in KYC and KYT controls
Reduce development time and deploy to market quickly by integrating TrustVault into your exchange technology with our APIs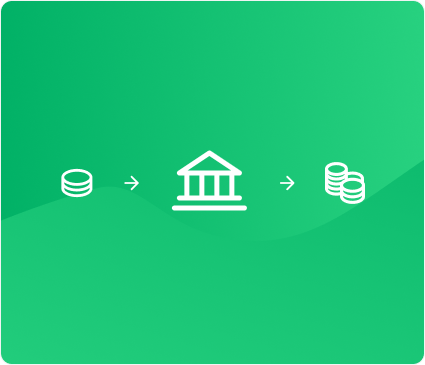 Treasury Management
Eliminate the risk of internal fraud by controlling access to wallets and authority to initiate transactions using MultiSig authentication
Avoid misappropriation of funds and control transactions with set custom rules based on smart contract address, methods, parameters or trigger events
Remove the risk of phishing attacks as private keys and seed phrases are never revealed
Never lose access to cryptoassets regardless of what happens to treasury managers. Accounts are fully recoverable and backed up in our cloud infrastructure.
Easily add and revoke user access to TrustVault when employees join or leave the organisation
Reduce costs and improve efficiency of token distribution by automating token disbursements
Features
What makes us great
Insured & regulated
One of the few cryptoasset custodians to be registered with the Financial Conduct Authority to carry out cryptoasset activities in the UK. Insured by Marsh and backed by Bitpanda GmbH
Reduced Compliance Burden with Built-in Controls
Our built in KYT and KYC controls ensure we can monitor all users and transactions for AML compliance. Avoid receiving tainted cryptoassets with included transaction risk ratings and counterparty cluster information.
Managed DeFi Access with MetaMask
Fully manage your traders' access to over 17000 DeFi Protocols and DApps. Remove the risk of internal fraud with custom rules including allow lists, threshold signing and multisig policies.
Assets & Protocols We Support
Some of the Chains, Assets, and DeFi Protocols we support, including Ethereum compatible Layer 1 and 2 networks
Chains
Bitcoin, Ethereum, Avalance, Binance Smart Chain, Polygon, Optimism, XinFin, Radix DLT ...
Assets
BTC, ETH, ERC-20, MATIC, USDC, USDT, eRDX, XDC, AAVE, UNI, COMP, MKR, WETH, WBTC ...
DeFi Protocols
Aave, Curve, OpenSea, SushiSwap, UniSwap, Yearn, 1INCH, Lido, Compound, Maker, KyberSwap ...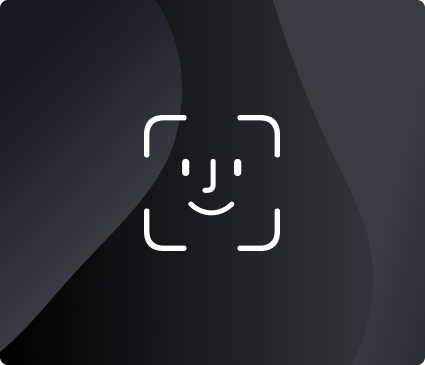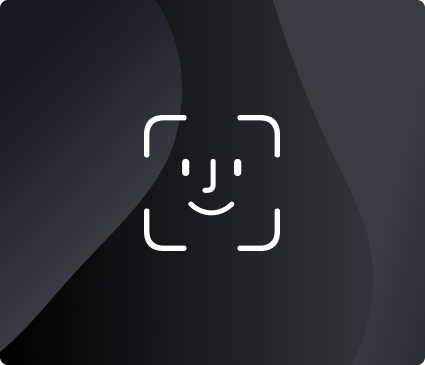 Security
Remove the administrative and security burden of holding assets in-house with our TrustVault wallet technology. TrustVault has the low-latency speed of a Hot-wallet with the security of Cold.
Your private keys are never accessible to anyone inside or outside of your organisation. They are automatically encrypted inside our Hardware Security Modules and distributed on our cloud infrastructure.
ISO 27001
Security: ISO27001 certification assures your digital assets are stored securely. The company implements stringent security protocols so as to protect your investment against unauthorized access and malicious attacks.
Data Protection: All customer data is securely stored and continuously monitored under ISO27001 standards. Your personal information, such as contact details, financial information and trade data, is kept confidential and protected.
Compliance: Our ISO27001 certification provides assurance that our custodial services and infrastructure are regularly inspected and comply with industry regulations.
About Bitpanda Custody
Bitpanda Custody (formerly Trustology) was established in 2017 with the purpose of making Crypto Custody safer, faster and easier.
Our leadership team brings decades of experience from institutions such as JPMorgan, PWC, the Enterprise Ethereum Alliance, UBS, BNY Mellon, and RBS.
Their experience working within traditional finance and Fintech means ‌TrustVault was built to meet the highest standards of security, compliance, and trustworthiness.
Bitpanda Custody's commitment and unique approach to safeguarding assets, and enabling fast custody across chains and protocols without compromising on security or access make it the perfect custody partner for our burgeoning ecosystem.
Bitpanda Custody's willingness to work on a custom solution for our smart contract administration allowed us to meet a complex set of security and legal requirements, and deliver our token launch to a decentralized Radix community.
Get Started
Ready to see Bitpanda Custody's TrustVault in action? If you are an institution, service provider, or token issuer currently investing or considering investing in cryptoassets, we can help with your crypto custody needs.